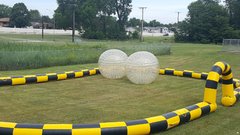 Rat Race
$695.00
Dimensions: 65' L x 45' W x 11.5' H
Outlets: 2
Monitors:
Rat Race is truly a unique interactive experience combining Zorb Hamster Ball Inflatables with an oval track. This track is an oval track decorated with a black and yellow checkered design. The transparent Zorb Hamster Balls allow riders to see where they are going on the Rat Race track. The Zorb Hamster Ball riders compete head to head on the large inflatable oval track. Rat Race is a fun way to create friendly competition among friends and family at your next event.

This interactive game is fun for both kids and adults.

(2) Zorb Bubble Balls Included with Race Track
This game has been redesigned and no longer has overhead arches. It allows for more competitive action racing around dodging, weaving and bumping into each other. This is bumper cars on steroids!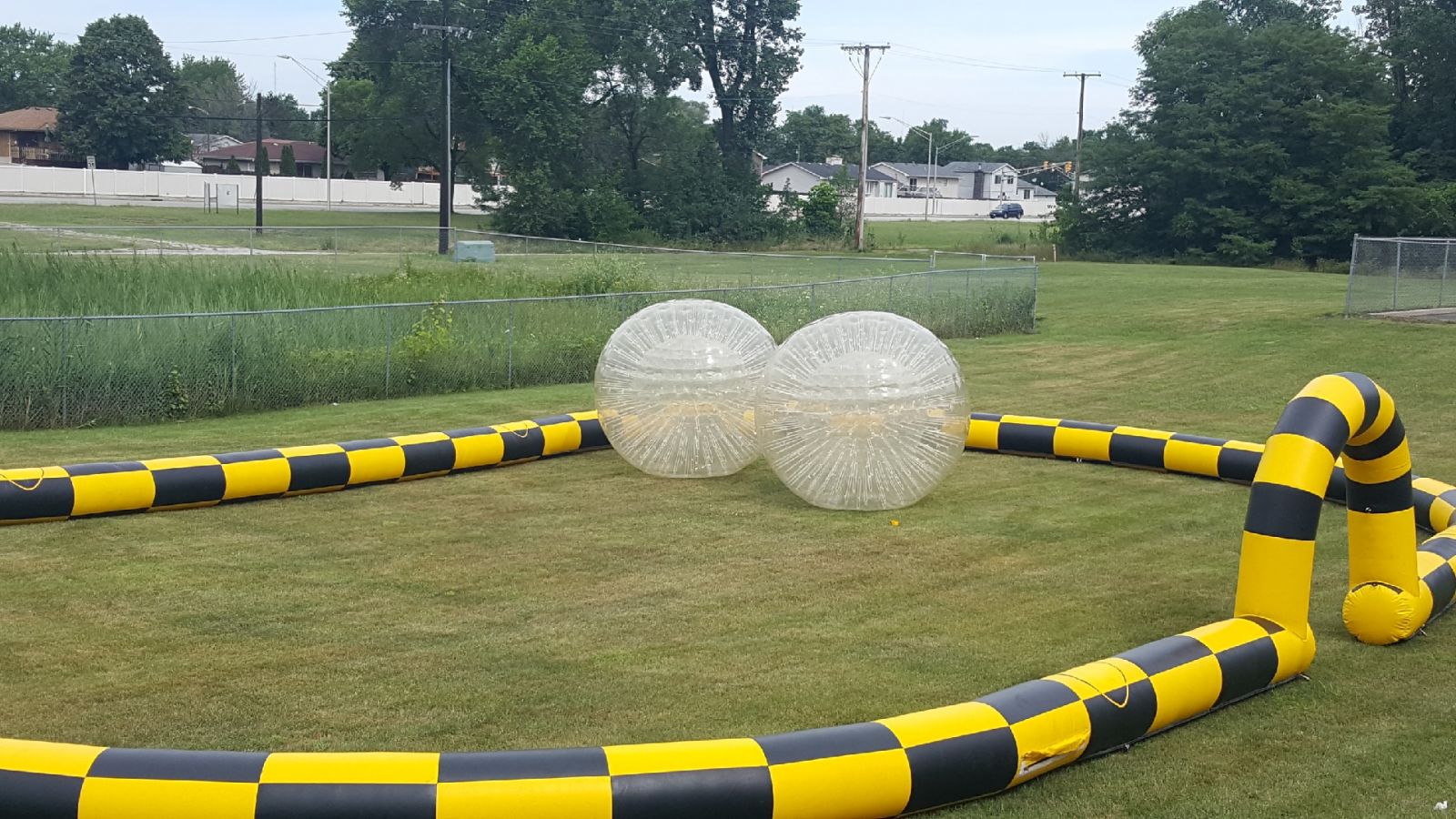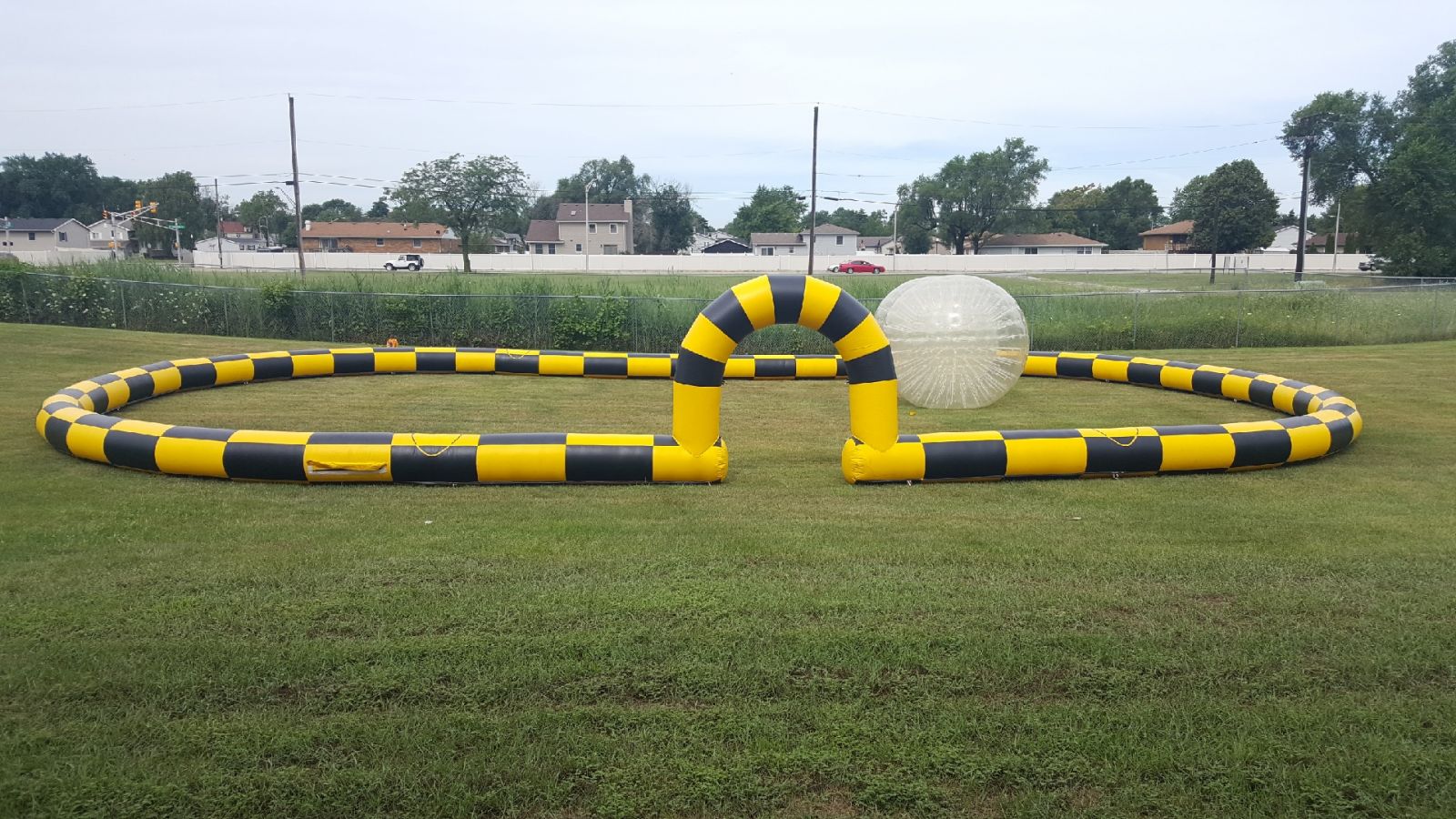 Copyright © . Just4Jumps, Inc. All rights reserved.