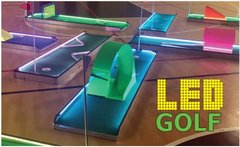 New LED Mini Golf Game
$895.00
Dimensions: 30'L x 30'W
Outlets:
Monitors:
New for 2018
Grab your putter, ball, scorecard, and pencil and set out for the 9 hole LED GLOW putt putt mini golf course!

The Loop 2 loops, barn, bridge, wall of chain, and other obstacles will challenge your putting skills!

Does NOT need to be in the dark! LED works great in darkness, partial darkness, or in full light!

Great for school events and company picnics, now who is ready to tee it up!

Includes:

9 LED Mini Golf Holes with Obstacles

Putters

Golf Balls

Scorecards and Pencils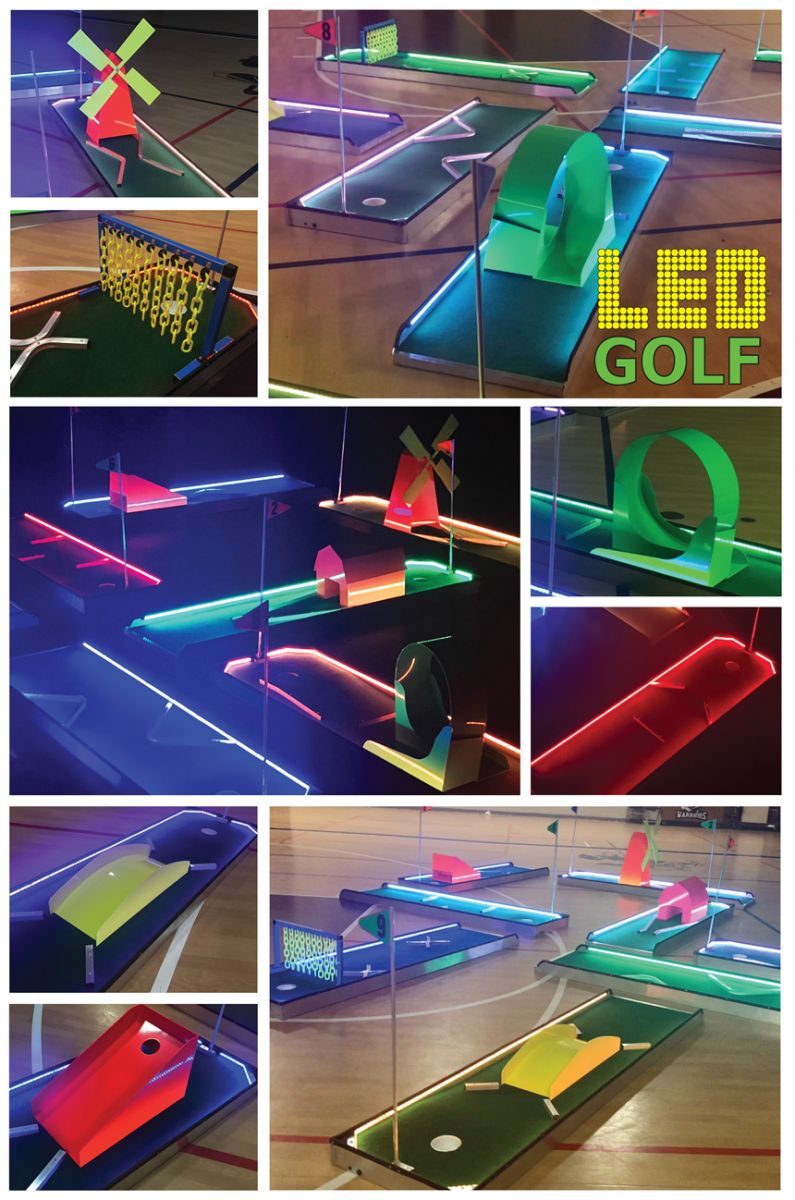 Copyright © . Just4Jumps, Inc. All rights reserved.